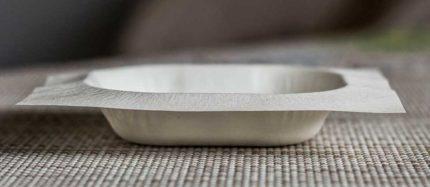 The three-year-long ACel research programme has hastened the development of new cellulose-based materials in Finland. This strengthens the cellulose industry as a mainstay of the Finnish economy, and reinforces Finland's position as a leading cellulose innovator.

With environmental degradation increasing around the world, there is an acute need to develop renewable materials for various applications. The challenge, however, is to find materials that are able to outperform oil-based textile fibres and plastics in terms of both quality and cost.
This challenge was answered by the ACel research programme, comprising nine Finnish companies (from pulp & paper giants to textile manufacturers like Marimekko) and six research institutes. The programme also collaborated with multiple SMEs and designers.
–  The main goal of the programme was to develop innovative cellulose-based products, says ACel programme manager Juha Leppävuori.
–  Three application areas were emphasized: textile fibres, thermoformable materials, and cellulose-based chemicals. We wanted to generate fundamental knowledge about processing cellulose into new materials, and to create demo products to support our learnings.
These demo products included wood-based Ioncell textiles for Marimekko, a Ioncell-based cell phone case, thermoformable paper trays, and a design chair made of biocomposite. Significant progress was also made in using cellulose-based chemicals in water purification.
Leppävuori expects the future development of these applications will increasingly be handled by the private sector.
–  The market introduction of these innovations is heavily dependent on the future plans of companies that can use cellulose in their products, says Leppävuori.
– It's possible that these cellulose innovations could be a fundamental part of the future business of the pulp & paper industry in Finland.
Local knowledge, global recognition
One of the most important results of the programme is an increase in knowledge and understanding about the properties and chemistry of cellulose. Through the ACel programme and earlier projects, Finland has strengthened its position as one of the world's leading authorities on cellulose. International research collaboration was part of the programme too, raising Finland's profile around the world.
–  The traditional cellulose business is doing well today in Finland, but as we see from this programme there is also great potential in discovering new ways to use cellulose, says Leppävuori.
–  All these new products we created are more valuable than traditional cellulose products. So if we can take the next step into productization, then this could have an effect on the national economy of Finland too.
The ACel research programme (Advanced Cellulose to Novel Products) began in 2014 and ended in 2017. The project was a continuation of a long-term collaboration that most of the partners started in 2009 as part of the FuBio research programme.
A quarter of the total costs of the EUR 9 million ACel programme were covered by the companies themselves, with public research institutions funding some 15 % of the cost, and Tekes (the Finnish Funding Agency for Technology and Innovation) funding approximately 60%.