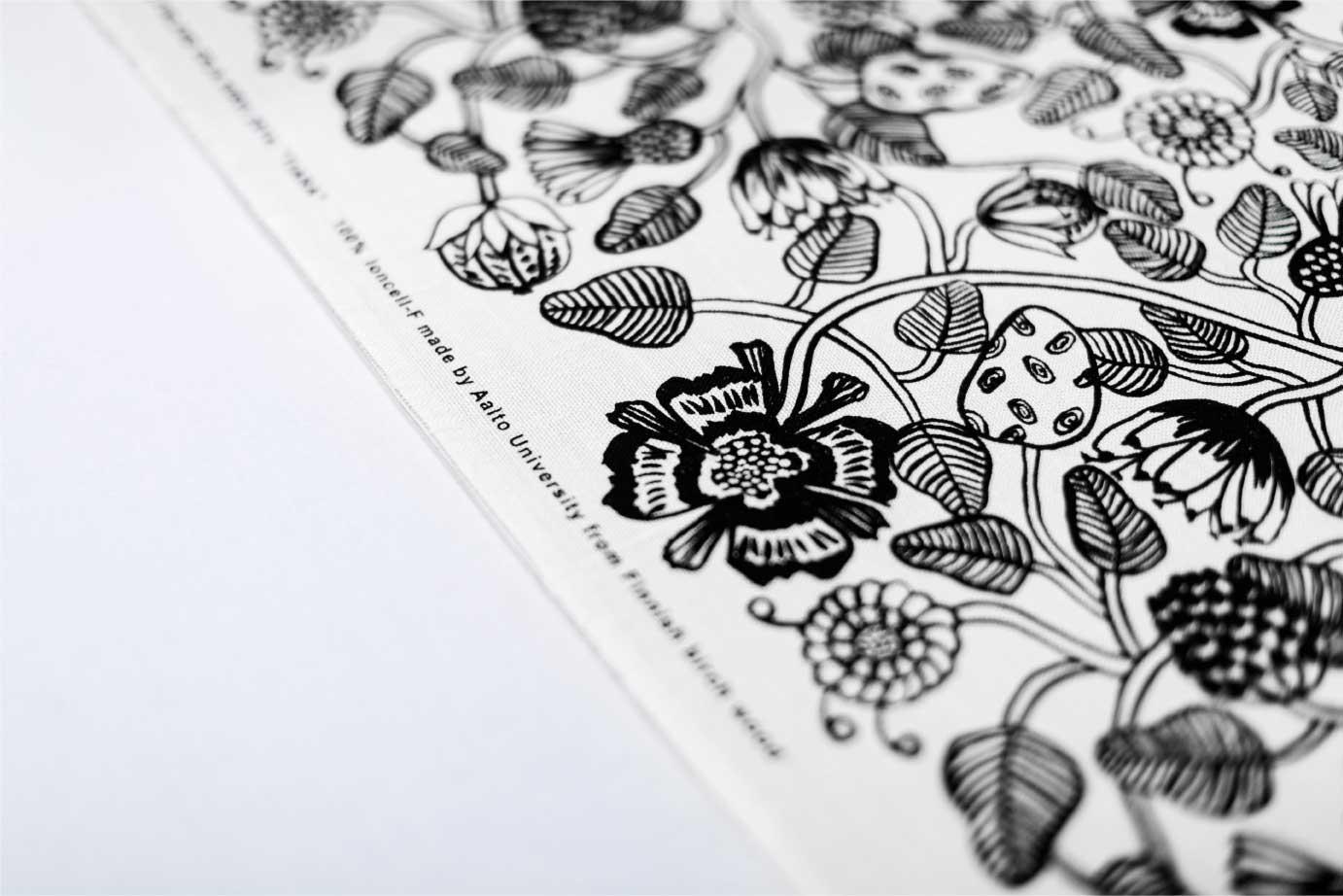 Marimekko, a Finnish design house that swears by timelessness and durability, has always aimed to be at the forefront of new developments. Today, the same pioneering mindset that has made the company a global leader in pattern design is reflected in materials, too. While seeking new and more sustainable textile alternatives in response to consumers' changing values, Marimekko relies on a mutually beneficial partnership.
Known for its wearability and comfort, cotton is the world's most widely used natural fibre. New challengers, however, are beginning to emerge. Marimekko has a long-standing involvement in projects to develop new materials that are increasingly better aligned with the demands of sustainability.
– The younger generation is more and more sensitive to the impact of their consumption choices on our planet. They also expect sustainability from materials. We want to do our part and contribute to creating responsible solutions. When it comes to lasting design and timelessness, Marimekko has been at the forefront of development from the very beginning, says Marimekko's Design & Product Development Director, Minna Kemell-Kutvonen.
Kemell-Kutvonen believes that the internationally-renowned Finnish company's know-how can accelerate these projects and drive forward new textile innovations. Timelessness, sustainability and recyclability are the pillars on which Marimekko wants to help build the future of the textile industry.
Collaborating for a sustainable future
Kemell-Kutvonen praises the New Fibres ecosystem for bringing stakeholders of various sizes together to work towards a common goal. The collaboration allows companies like Marimekko to participate early on by offering, for example, the chance to test new fibres in development. In turn, Marimekko gets an opportunity to bring the views of the textile industry and the end user into the fibre development process. Consumers look for fibres that are more sustainable, but also on par with existing materials when it comes to quality and usability.
An example of such product development is Marimekko's collaboration with the fibre technology company Spinnova.
– Spinnova's innovation is a wonderful, wood-based fibre that is produced mechanically, without chemicals. It would be a great addition to our material portfolio.
The aim of the collaboration is to have a prototype next year. It will, however, take some time before Marimekko shirts made with the new fibre will appear on shop shelves.
– Innovations take time, because there are so many aspects to consider. But every small victory is taking us closer to the finish line. The world of fashion and lifestyle is impatient, and we at Marimekko help speed up the development.
Just like in other industries, Kemell-Kutvonen believes that recycling and the circular economy in general are the future building blocks of textile production. To accelerate the development in Finland, she calls for more interdisciplinary studio-scale activities.
– It has been truly rewarding to be involved in these projects over the past few years. We're privileged to witness the development of new alternatives for a fibre as functional as cotton.